Five Practical Barriers to Better Retirement Outcomes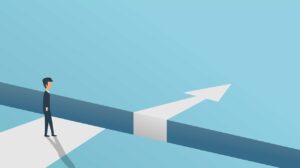 The Defined Contribution Investment Industry Association (DCIIA) just released a new whitepaper, coauthored by Custodia's Rennie Worsfold, entitled "Five Practical Barriers to Better Retirement Outcomes: Assessing Challenges and Taking Action," stating that "during this time of economic distress, plan sponsors may be examining their plan documents and having internal discussions about potential changes that may need to be considered to preserve their near-term financial stability."
Particularly timely is the challenge of loan leakage, in light of the current economic environment and recent passage of the CARES Act, which increases loan limits in order to give participants greater access to their retirement savings for financial emergencies created by COVID-19. In addition to the loan leakage issue, the paper also identifies as barriers missing participants, movement of plan assets via rollovers, participants leaving the plan at retirement, and obstacles to in-plan annuities, offering plan design suggestions for sponsors to consider to improve retirement outcomes.
This DCIIA effort is a good and timely reminder that, even in the face of the immediate challenges presented by Coronavirus, plan sponsors should continue to innovate in ways that maintain and improve long-term retirement security.
Read the whitepaper here.